What's up
05. October, 12:00

to

07. October, 15:30
Following national advice on preventing the spread of Corona infection, have the organizers of th
Álggahanvahkku / Welcome Week
25. August,

12:00

to

14:00
Graduation ceremony for 2020 students
In Sáhkaskáidi, 12:00 AM - 14:00 PM
Graduation is happy occasion when students are awarded their qualifications and can celebrate alongside friends, family and SUAS`s staff. Due to the coronavirus (COVID-19), Sámi University of Applied Sciences decided to postpone the graduation ceremony to Autumn. Invitation will be sent to the candidates. After the speeches, there will be a concert with Emil and Lávre.
Streaming link: https://samas.zoom.us/j/61593967813?pwd=Tk1wVE11N3p2Q2hxUEpFdEVVemwxZz09 
Password: SAMAS
Meeting ID: 615 9396 7813
One tap mobile
+4773494877,,61593967813#,,,,0#,,329227# Norway
+4723960588,,61593967813#,,,,0#,,329227# Norway
EMIL JA LÁVRE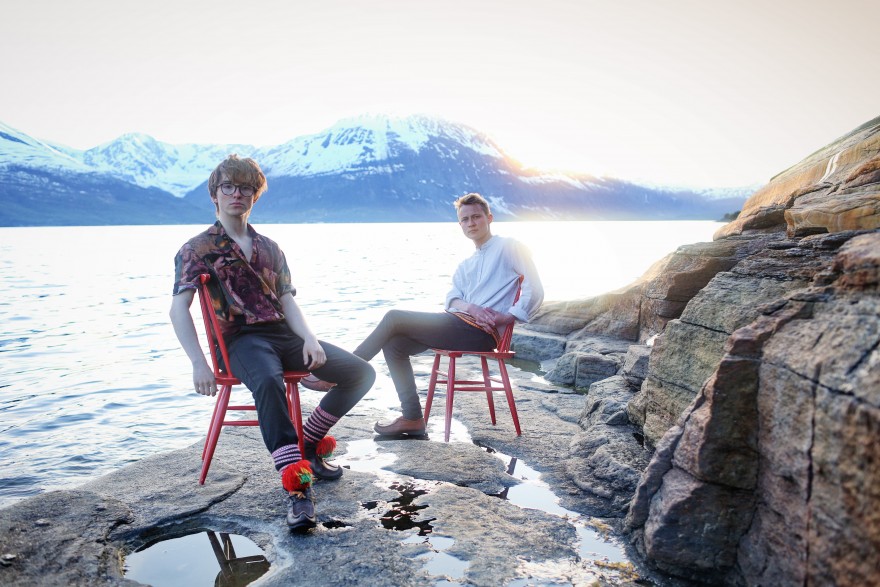 Emil Karlsen (22) and Lávre Johan Eira (19) constitute a new musical collaboration in Sápmi. They are working on an album that explores the dream world in olden days and today.
Karlsen is known to many as a vocalist in the band Resirkulert. In 2019, he was the Young Artist of the Year at the Riddu Riđđu Festival. Over the year, among other things, Karlsen has interpreted several songs by Áillohaš, and been given the opportunity to immerse himself more in yoik, and in particular, explored Coastal Sámi yoik.
Lávre Johan Eira (19) is from Kautokeino. He has received a lot of attention for his music over the past year. In 2019 he performed at the Easter Festival in Kautokeino together with other young Sámi artists. Lávre released the single Beaivenieida in 2019.
Note!
Due to the corona situation, we have to carry out the marking in a particularly structured way. It is therefore important that invited guests submit a registration to the event. We can not guarantee that those who have not submitted a registration can attend the ceremony. Registration deadline is 20.08.2020.

Other students also have the ability to watch the ceremony as it will be streamed in another room in Diehtosiida. You need to register for this before 20.08.2020 to oahppohalddahus@samiskhs.no.